Presentation of the company
Incorporated in 2003, Linux Solutions Ltd is a subsidiary of Rey & Lenferna Ltd. Since 2017, Linux Solutions Ltd is operating under Rey & Lenferna Technologies.
Rey & Lenferna Technologies has entered the Mauritian market as a reliable partner in Voice over IP (VoIP) technology using one of the world's leading IP telephony solutions.
Migrating from being solely a VoIP PABX solutions provider, we are now extending our offer to VoIP Call centre solutions and video conferencing systems.
We are specialised in the configuration of tailor made systems to bring the most appropriate solution to our clients' needs.
During the last years, high profile companies from various business sectors in Mauritius have been benefiting from our local expertise supported and underpinned by our trained and certified technical team.
Our mission is to bring the latest technology development to our target market while helping our clients to reduce their costs through maximization of their telecom and IT resources.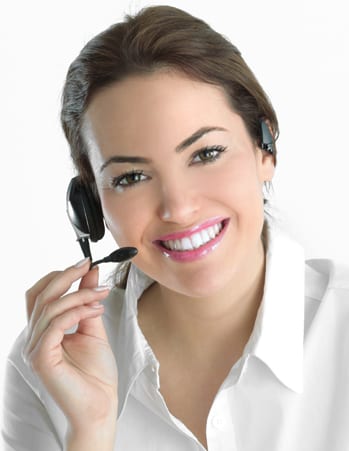 PRESENTATION OF OUR PRODUCTS
Protel uses voice over IP to offer Computer Telephony Integration (CTI) extensive functionality while lowering operating costs. Unlike proprietary communications systems, Protel is based as an open source (Asterisk® IP PABX) to offer a streamlined solution that is customizable, flexible and scalable.
In addition to the VoIP PABX, Protel may be used as a Fax server (Fax over IP) inside the main PABX for sending and receiving faxes and emails.
The Aheeva Contact Centre Suite (CCS) is a customer interaction management solution that delivers intelligent call routing and contact management for inbound and outbound operation. Flexible and fully scalable, Aheeva CCS enables real-time monitoring, digital recording, load balancing, remote management and historical reporting.
Asterisk® based, Aheeva CCS is capable of interoperating with a broad set of telephony devices and and protocols. The Aheeva Solution can easily grow to meet your expanding business needs, with an unlimited number of agents in a single or multiple locations.
Video Conference Solutions
Polycom room video conference solutions deliver powerful high definition communication experiences from the lecture hall to the meeting room.
With a wide range of features such as multi-site video conference or a combination of carts and displays Polycom video conference solutions enable physically dispersed individuals and organizations to collaborate naturally and effortlessly.
With Polycom you will experience the finest face to face communication over video.
LOWER TOTAL COST OF OWNERSHIP
Our solutions will give your company a cutting edge in today's globally competitive market.
Designed for utmost flexibility, Aheeva CCS and Protel offer much wider opportunities for your corporate communications. They may be interfaced with your CRM and ERP systems to make employees gain time and deliver strategic information to both Customers and Management. The flexibility of our solutions will allow you to have a system tailored to the unique needs of organisation.
Information Technology is reshaping our traditional communication flows and channels by using software rather than hardware. Both Aheeva and Protel's architecture is mainly software based and uses IT hardware avoiding specialised hardware obsolescence with technology advances.
The same IT infrastructure (switches, cabling cat 5e or above) may be used for both data and IP telephony/fax which simplifies the network and cabling management.
The Video conference solutions will allow you to meet easily and seamlessly with your partners located throughout the world. As a result the video conference system will enhance both your internal and external communication while reducing the expenses related to the traveling between those sites.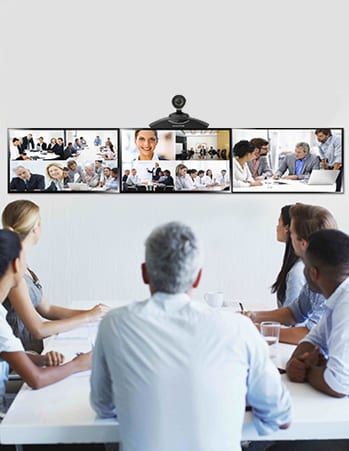 PRESENTATION OF OUR SERVICES
At each stage of the decision and implementation process, guidance and assistance will be provided by our support team composed of network and Information Technology specialists as well as technical and support officers. We may also provide consultancy services with regards to:
– Network architecture and configuration
Network activity analysis
Network optimization
Software integration and development
If the deployment of your VoIP solution requires integration with your existing It infrastructure and software (ERP or CRM), Linux Solutions may provide software analysis, development and testing.
Deployment
Prior to the installation of the system at our clients premises, the VoIP solution will be configured and tested in our offices. The physical installation, connection to carrier or PSTN as well as the final testing will be done in the client premises, as per his convenience to avoid disrupting his activities.
After installation and commissioning of any new system, training is provided for:
1. The telephone operators for daily and advanced use of the system.
2. The client IT team for daily maintenance of the hardware and associated software packages and back ups
Tailor made preventive maintenance plans are proposed according to the specific needs of each client.
As telephony is critical for every company, an internet based open system allows us to intervene remotely 24/7 or on site depending on the chosen maintenance contract and depending on availability of Remote Access.
Software or security updates may also be uploaded by remote access.
Upgrade and features addition
Architecture revision, features addition, system expansion… have become very accessible thanks to the amazing scalability and flexibility of our software based IP telephony system, PROTEL.