Presentation of the company
Rey & Lenferna Technologies, incorporated in 2003, is specialised in Information & Communications Technologies. We are a subsidiary of Rey & Lenferna Ltd, which started its journey in 1940 and is one of the most respected engineering company in Mauritius.
As a CISCO Premier Certified Partner in Mauritius, Seychelles & Madagascar, Rey & Lenferna Technologies has met rigorous standards set by Cisco & Meraki in Wired, Wireless & Secured Networking competencies.
Rey & Lenferna Technologies is an EXCEL Accredited Partner and we are trained to be an EXCEL Cabling Partner. As a System Integrator we have received optimal technical and product support from EXCEL to provide a 25-years warranty on the Cabling Infrastructure. Excel Networking will also deliver the required support to ensure end-user satisfaction and compliance with international norms and standards.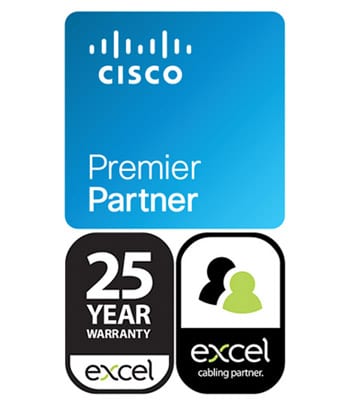 PRESENTATION OF OUR PRODUCTS & SERVICES
Rey & Lenferna Technologies' expertise encompass the following products, systems and solutions:
Networking | Cabling, Switching, Routing, Wireless & Security
Collaboration | Unified Communications (Telephony, Call & Contact Centre) & Video Conference
Digital signage and Video displays
Video Surveillance systems
ICT equipment & peripherals | PC, laptops, servers, …
Internet of Things (IoT) and Automation integration
Industrial solutions (heavy duty & rugged)
Network & End-point Insights and Management
On-premise, Cloud-based or hybrid systems
Small & Midsize Business and Enterprise Grade solutions
LOWER TOTAL COST OF OWNERSHIP
Recently, we have augmented our experience in Cisco MERAKI's easy, IT-friendly, smart, cloud-managed IT solutions. We offer a comprehensive set of solutions managed from Meraki's intuitive web-based dashboard interface.
As an ICT Managed Services Provider, we offer Professional services as IT architecture design, implementation, integration & training. We execute solutions that will optimize clients' systems with value-engineering, low cost-on-site provisioning and lower total-cost-of-ownership. Our offers are coupled with comprehensive Service Level Agreement.
Rey & Lenferna Technologies can help you save cost and dramatically simplify your day-to-day operations through managing your network, monitoring the network health and reacting proactively.
We have a knowledgeable, experienced, and dedicated Team at your Service.
We put our Customers first, at the centre of our organisation.
Let's get started… .